With its beautiful fine sandy beaches and great sunsets, Senggigi is Lombok's main beach resort.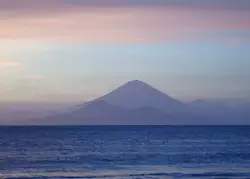 The 10km stretch of coastal road that winds through this area is where you will find most of the beach accommodation on Lombok, and there are plenty of restaurant options in the area too.
It is still quiet, relative to Bali, and there is not much in the way of shops or nightlife.